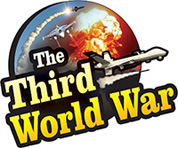 Washington: The Tesla Motors and SpaceX CEO Elon Musk created a sensation with his question, 'Who do you think owns the (international) press?'. All kinds of reactions are being received on this question asked in a tweet by Musk. He is being criticised of targeting the Jews as most of the media houses are owned by the Jewish community. But Musk has clarified his position saying that this was a figment of these people's imagination.
Only a few days ago, Musk had announced that he would be starting a website for 'rating' the credibility of news. While this has a certain background to it, Musk was frustrated with the negative publicity given to some of his projects by the media. Some of the big houses are promoting false information. He criticised the media saying that people do not respect the media anymore, they have the right to check the credibility of the published news. Musk said he would be launching a website for this purpose. While talking about credibility he had mentioned a word 'Pravda'.
Although Pravda means the 'truth' in Russian, the name of the Russian Communist Party's mouthpiece newspaper is also Pravda and this is being referred to in all the news reports related with Musk. Against this background, Musk raised the question, 'Who do you think *owns* the (international) press?' in his tweet. There were strong reactions received from the netizens around the world. Some have said that Musk has raised a very important issue and have welcomed it. Some have registered an opinion that there is nothing wrong in verifying the credibility of the media and at the same time, some have supported Musk by saying that, since the media have devoted their services to guarding the interest of a few, the time has come to ask such a question.
Who do you think *owns* the press? Hello.

— Elon Musk (@elonmusk) May 27, 2018
While Musk is getting this kind of a support, some people have also criticised him. 'The leading media houses are owned by the Jews. Therefore, Elon Musk is targeting the Jews, and this is a part of his hatred for the them,' was the objection raised by some. Some people have criticised that Musk is indeed targeting the Jews, because the answer to the question that he has asked points to them.
While replying to the criticism targeting him, Musk retorted and supported his statement by saying, "Anyone who thought this was anti-Semitic is just revealing their inner bigot. The context is very clear."