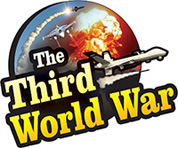 Kabul: Seven people, including two citizens, were killed in the attacks carried out by the Taliban in 15 Afghan provinces in the last 24 hours. While these attacks were being carried out, Afghanistan President Ashraf Ghani ordered the conditional release of 1,500 Taliban prisoners. It is being said that the Afghan President took this decision for peace and security in Afghanistan. But the Taliban has criticised that the condition put for the release of these Taliban prisoners violates the peace deal with the United States.
The US military withdrawal started only a few hours ago. A senior US military official said that this army withdrawal complies with the peace deal signed with the Taliban. The United States has decided to reduce the number of soldiers in Afghanistan to 8,600 in the next 135 days. The Afghan analysts are expressing concern that after the military withdrawal, the security system of Afghanistan will collapse, and the Taliban will take control of the country once again.
In this scenario, Afghan President Ashraf Ghani issued orders to release 1,500 Taliban terrorists from the custody of the security agencies. The Afghan government said that all these people had signed a declaration before their release. The Afghan government informed, 'These terrorists have been released within the framework of the previous negotiations between the Taliban and the government. They have been released only after signing a declaration that they will not involve in terrorist activity in the future.'
But the Taliban lashed out at this decision of the Ghani government. As per the peace deal signed between the Taliban and the United States in Qatar, the government was bound to release 5,000 terrorists unconditionally. Talks with other Afghan factions were possible only after the release of these people. Taliban spokesman Suhail Shaheen accused the Afghan government of violating the peace deal by rejecting both the Taliban demands.
As per all the analysts, although peace deal has been signed between the United States and Taliban, the future of the Afghan government will be decided only after the all-party talks. For this, it was necessary that the Afghan government accepted the Taliban demands. But the decision of the government of conditional release of Taliban members has not gone down well with the leaders of this terrorist group. There is a possibility of seeing direct repercussions of the decision on Afghan security.