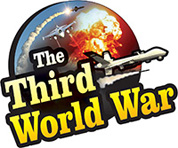 Washington: US National Security Advisor John Bolton has warned the Syrian government that it should not see the impending US military withdrawal from the country as an invitation to use chemical weapons. Bolton is currently on his Israel visit and will proceed to Turkey thereafter. This visit of the US National security Advisor becomes very important in view of the announcement made by President Trump regarding military withdrawal from Syria.
President Trump had announced US military withdrawal from Syria. But later on, he pointed out that he had not announced any time table for it. The other US leaders are indicating that this withdrawal will be a long-drawn process. US National Security Advisor John Bolton also has said that the withdrawal will depend on the situation in Syria. This statement made by him during his Israel visit is very suggestive.
Bolton warned that if the Syrian government uses chemical weapons, even after US military withdrawal, it will not be tolerated. Bolton warned that the Assad government should remember the lessons learnt in the past. It was exposed in 2017, that the Assad government had used chemical weapons against its own people. Following this, the United States had showered Syria with missiles. Reminding this, Bolton has reprimanded the Assad government.
At the same time, Bolton announced that the United States will not withdraw its military from Syria unless it gets a commitment from Turkey. Fears are being expressed that Turkey will attack the Kurdish rebels once the US military has been withdrawn from Syria. The United States had taken the assistance of the Kurdish rebels in its war against the IS. But Turkey says that these Kurds are a challenge to its sovereignty. Therefore, fears are being expressed the Turkey will attack these Kurdish rebels after the US military withdrawal.
In view of this, Bolton has assured that the US military will not be withdrawn unless Turkey promises not to attack the Kurdish rebels. Apparently, Bolton will be discussing this issue during his Turkey visit. The analysts are also discussing Bolton's Israel visit. As per the analysts, the United States is trying to take Israel in confidence regarding the US military withdrawal from Syria. Israeli Prime Minister Benjamin Netanyahu had declared that the US military withdrawal will not affect the Israeli action in Syria, in any way. But a few Israeli analyst have claimed that this could be dangerous for Israel.
As per the analysts, the meaning of US military withdrawal is clearing the path in Syria for Iran and Russia. A few scholars have warned the United States of a direct war could flareup between Iran and Israel on the Syrian soil that because of the withdrawal. Against this background, the observers around the world over are closely watching Bolton's visit to Israel. At the same time, they are also keenly following as to what evolves from Bolton's visit to Turkey.