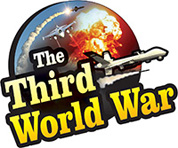 Washington: 'Although Russia has claimed that it has successfully shot down the missiles launched by the United States, Britain and France, the Russian and Syrian systems have not succeeded on this front. The United States and allies' missiles have hit their targets accurately,' claimed the Pentagon, the US Defence Headquarters. This attack has limited the capability of the Assad regime in Syria to carry out chemical strikes and this is a major jolt to the Syrian government.
The United States, Britain and France had announced successful attacks on the chemical weapons manufacturing facilities in Syria on Saturday morning. Russia and Syria had dismissed these claims of the western countries. Russia claimed that the Pantsir S-1 missile defence system, given to Syria, shot down 71 of the 103 missiles fired by the western countries. Russian military also said that the S-125, S-200, Buk and Kvadrat systems were also used to foil the air attacks. The Russian military has boasted that as the 'Smart' missiles fired by the United States and allies could be tackled by the systems from the Soviet Union era, there was no need to use the S-400 system.
But the US Defence Headquarters, Pentagon, deflated the Russian and Syrian claims. 'Dana White', the Pentagon's Chief Spokesperson informed that the attacks by the United States and allies were extremely successful. "We can confirm that the attacks were carried out accurately at the three planned locations," said White.
"Annihilation of the IS terrorists in Syria will continue to remain the objective of the military campaign by the United States and its allies. But when Assad is using chemical weapons against innocent civilians, the United States will not keep quiet," warned White at this time. Also, "Syrian military tried to retaliate against the United States and allies' missiles strikes. But the Syrian missiles could not even reach near it. Our missiles completed the task precisely," informed Lt. General Kenneth McKenzie, a senior official in the US Department of Defence.