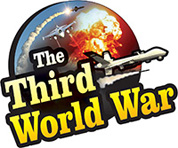 Jerusalem: US National Security Advisor John Bolton had clarified that there was no reason for Israel to worry, despite US President Donald Trump's announcement of the US military withdrawal from Syria. Bolton said that US military cannot be withdrawn from Syria unless it completely defeated the ISIS in the region. Whereas, Israel has demanded the United States accept Israel's sovereign right over the Golan Heights before the withdrawal.
The Israeli leaders and political analysts have expressed concerns over the US announcement of its military withdrawal from Syria. If the United States withdraws from Syria, Russia and Iran would be free to increase their influence in Syria, and there is a strong possibility of a confrontation between Israel and Iran in the region, warn some scholars. Considering the recent developments, Bolton arrived in Israel on Sunday, to reassure the nation regarding the US military withdrawal.
At this time, Bolton met with Israeli Prime Minister Benjamin Netanyahu and asked him not to worry about the US military withdrawal from Syria. Bolton said, 'The United States needs to accomplish certain objectives before the Syria withdrawal. Finishing off the remnants of the ISIS terrorists is one of the main objectives and ensuring the safety of the Kurdish rebels, who have supported the United States, is also an important factor.'
Bolton endorsed President Trump's the decision by saying, 'The US military will not be withdrawn from Syria unless the objectives were achieved and therefore the United States has not declared any timeline for the withdrawal. The Israeli Prime Minister welcomed Bolton's assurance. Nevertheless, Netanyahu demanded the United States to finalise the matter concerning the rights over Golan Heights before military withdrawal from Syria. If a decision was reached over the issue, Israel would be free to take action against those challenging the security of the Golan Heights.