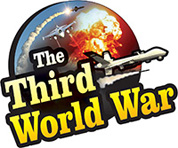 Washington: 'The United States will announce new sanctions against Russia and the companies which support the Assad government and have been aiding the chemical attacks. The new sanctions will be announced in the next few hours,' declared Nikki Haley, the US Ambassador to the United Nations. Haley warned, 'If Russia does not change its stance about the Syrian government, it will be boycotted by the international community.'
The United States has warned Russia, which backs the Assad regime, after targeting the chemical weapons manufacturing facilities in Syria. US Ambassador Haley gave this information about the action against Russia while talking to two major US news agencies in the last 24 hours. The United States Treasury Department has made preparations for the new sanctions and the US Secretary of Treasury 'Steven Mnuchin' will make the announcement about the sanctions in the next few hours.
'As per the regulations of the international community, use of chemical weapons is prohibited. In spite of this, the Assad regime in Syria freely used chemical weapons and Russia attempted to protect Syria that was behind the attacks. But henceforth, the Russian support to the Assad Regime will not be tolerated,' warned Ambassador Haley. The United States Treasury Department did not divulge any further details about the sanctions.
Meanwhile, Haley told the news channels that the United States has three important objectives in the Syrian action. The chemical attacks, which hampers the US interest will not be acceptable, defeating the IS and keeping a close watch on Iran are the three objectives and efforts will continue till these objectives are achieved, said Haley. The US Ambassador also warned that the United States will not pull out of Syria unless and until these objectives are achieved. At the same time, if the Assad regime carries out another chemical attack, the United States will be prepared for retaliation.