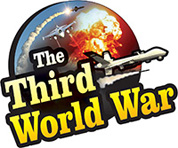 Washington: There are indications that the scale of action initiated by the Trump administration against the big companies, in the information technology sector, will become more comprehensive. More than 20 states in the United States have contacted the central agencies with an insistent demand that they should be included in the action against the Big Tech companies. Therefore, the signs are that the troubles for the Big Tech companies like Google, Amazon, Apple and Facebook will increase further.
Only last month, the US legal department decided to initiate inquiries against the big companies in the information technology sector. The senior officials of the legal department justified the survey saying that the other industries and customers have expressed grave concerns over the style of functioning and other matters, related to the big information technology companies. If there is no discipline and control in the Market-based competition, the information technology companies can behave in a manner adverse to the customer's demands.
Along with the legal department, the 'Federal Trade Commission', a part of the US administration also has initiated an inquiry into the transactions of the big companies. Hearings have been held for these big companies, in front of the congressional committees, too. Although both the parties in the Congress have supported the investigation, there was a severe reaction received from Silicon Valley, the centre for information technology, in the United States. But now, as the state administrations also have decided to target the concerned companies, the crisis could deepen for the Big Tech companies.
The spokespersons of the states of Texas and North Carolina have endorsed the report of their states participating in the inquiry initiated by the central agencies. Indications are that the inquiry process, against these companies, will start in the next month.