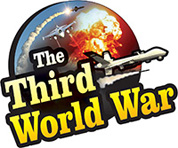 Washington: In an attempt to see aliens, more than 4,00,000 people are planning to storm 'Area 51' which has been declared as 'highly classified and restricted' by the US Defence Department. An event created on social media networking site 'Facebook' for this purpose has received an overwhelming response, compelling the international media to take note of it. Reportedly, a few days ago, US President Donald Trump made a statement regarding extraterrestrials in an interview given to a news channel. It is against this background that the news related to 'Area 51' gains much attraction.
An event titled 'Storm Area 51, They can't stop all of us' has been created on the social networking site 'Facebook'. The purpose of the event is to storm the Area 51 on September 20. In the information shared on Facebook, there is a mention of a famous Japanese anime named 'Naruto'. It is advised to invade 'Area-51', running in style of the mentioned character to meet aliens.
The post uploaded on Facebook received responses from more than four hundred thousand people within a few days wherein 4,10,000 have confirmed attending the event taking place at 'Area 51'. On the contrary, more than four hundred thousand people have shown interest in this event. After a great response on Facebook, few related posts and information have also started trending on the social media networking site, 'Twitter'.
After the post was published on Facebook, the issues of 'Area 51' and aliens have once again come back on the anvil. This includes an interview of US President Donald Trump given to Fox news channel, a few days ago. While answering to a question asked on UFO (Unidentified Flying Object) in this interview, Trump said that he is not a believer, but added, "Anything is possible." Earlier to Trump's interview, few US Navy pilots reported seeing UFO travelling at hypersonic speed. It is said that the US Defense Department had briefed about the UFO sightings to the senior US Senators in the Congress. Given all these happenings, the 'event' organized on Facebook and the response it received draws much attention.
'Area 51' is the region which is regarded as 'highly classified and restricted' by the US Defense Department. According to the information released by the Defense Department in 2013, the site is said to be used as a testing area for advanced as well as experimental aircraft. The information linked to all these tests have been recognized as confidential and kept undisclosed. Moreover, some researchers and experts claim that Area 51 has been kept restricted as it serves as a research facility for aliens.