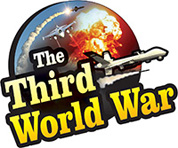 Harare/Bulawayo: Inflation in Zimbabwe has increased by 175% due to the increase in the fuel and essential commodities prices and shortage of liquidity. Alleging that the government policies are responsible for this inflation, the Movement for Democratic Change party has prepared to start an aggressive agitation against the government. But the government also has made preparations to crush the agitation and has deployed military in the cities of capital Harare and Bulawayo.
Four decades-old rule of Dictator Robert Mugabe's, in Zimbabwe, was overthrown in the year 2017. Emmerson Mnangagwa took over the reigns as the President of Zimbabwe. Mnangagwa promised economic stability to the people of Zimbabwe while taking over as the President. But the Zimbabwean economy seems to be collapsing since the last one and a half years.
President Mnangagwa had increased the fuel rates directly by 100% at the end of last year, after assuming power. The government had succeeded in crushing the agitations against the price hike. But the Zimbabwean economy was in deeper trouble because of the rise in the prices of essential commodities, shortage of medicines and food grain and reduction in market liquidity. The inflation rose from 42% to 175%, and this has caused an outburst of the brewing discontent in the people.
The opposition in Zimbabwe, the Movement for Democratic Change party, has blamed the wrong government policies as being responsible for the price rise and the other financial troubles. The opposition has started massive preparations for a vigorous agitation, against the government policies and oppression and the protest held in capital Harare in the last week, are considered to a part of the same agitation. Thousands of citizens had participated in the Harare demonstrations. The security agencies resorted to aggressive actions like lathi charge and tear gas.
Many protestors were injured in action, and several were arrested and sent to Prison, by the security agencies. But the opposition has again arranged massive demonstrations in Bulawayo, the second important city in Zimbabwe, after Harare. Although the government and the court has disallowed the protests, the opposition leaders have clarified that their resolve is firm.
A large number of military and police personnel have been deployed in Bulawayo, and all the roads leading to the centre of the city have been blocked. The police are appealing to the citizens not to come on the streets, to protest. It has been reported that the police have detained a few leaders and protestors. Despite all the preparations by the government, if the protests are held, they could turn violent, and a country like Zimbabwe could, once again, be pushed towards instability.