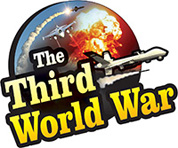 Washington: The US Congress and administration hints that big Information Technology (IT) companies would be undergoing scrutiny. The list of companies includes Google, Amazon, Apple and Facebook. The US Congress has said that these companies are allegedly using their financial muscle to create a monopolistic situation in the marketplace, which is detrimental to the democratic principles. Congress has also warned that if the experts in Silicon Valley considered being the IT Hub of the United States do not handle the enquiry well; it could have dangerous and unexpected consequences.
The House Judiciary Committee of the US Congress, through an independent statement, announced that there would be a 'Top to Bottom' enquiry, of these big IT companies. The committee explained its stand behind the enquiry saying, "Only a few companies have a strong grip on the trade, dialogue and internet in the IT sector. This matter is a serious cause for concern. The increasing strength of monopolies in the US economy is the biggest economic and political challenge."
The House Judiciary Committee also clarified in its statement, 'Since the last four decades, there has been a weakness in the actions against the big companies, and it has become necessary for the Congress to intervene. Congress will decide whether the current laws and agencies are capable of stopping the free activities of the leading companies in the IT sector.' Nancy Pelosi, the speaker of the House of Representatives, justified the enquiry and reprimanded the big companies teaming it to be the end of the self-discipline era.
Before this announcement by the Congress committee, even last week, a possibility of an action against two big IT companies was expressed. The Law Department has started preparations to enquire into the rules and functioning of Google and the criteria implemented by it for the 'Search' whereas, the media had reported that the Federal Trade Commission was to initiate an enquiry against Facebook.
This enquiry against the big IT companies has been supported by members of both the parties in the US Congress. Senior Republican leader Lindsay Graham has demanded a thorough probe into the systems created by companies like Google and Facebook. Graham expressed concern over the monopolistic attitude, saying that these companies have a lot of power, which is unrestricted.
There is a stir created in Silicon Valley, the IT hub of the United States, with this news of enquiry against the IT companies. The stocks of these four companies saw a significant drop on Monday, and the fall may continue for the next few days. Jason Oxman, chief of IT Industry Council, expressed fears that the United States would lose its leadership status in the IT industry with this kind of enquires and will also rock the economy'. Some entrepreneurs have claimed that this enquiry could be a 'Show of Strength' by the political parties.