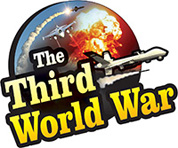 Washington/Beijing/Moscow: US defence forces tested a medium-range cruise missile, on Monday. The US missile test has angered China more than Russia. The Chinese foreign ministry has criticised that the US missile test will stoke a new arms race by testing the missile, threatening international security. Also, China urged that the United States should exercise restraint on missile development.
The US Defence Department informed that the medium-range cruise missile was launched from the San Nicholas naval base in the state of California. The defence ministry announced that the missile precisely hit the target in the range of 500 kilometres. The US defence department also published photographs and videos of the missile test. Further, the US defence department informed that the experience of this missile test would be used for developing the capabilities of the Intercontinental Ballistic Missiles.
The US public has welcomed the test, and the US people are expressing satisfaction over the test on social media. But China, as well as Russia, has objected to the US missile test. Russian Deputy Foreign Minister, Sergei Ryabkov, criticised that the United States withdrew from the treaty with Russia to be enabled to develop missiles. The Russian Deputy Foreign Minister reiterated that there was a ban on testing medium-range missiles, during the subsistence of the Intermediate-range Nuclear Forces (INF) treaty.
Moreover, China has lashed out at the US missile test. Chinese foreign ministry spokesman Geng Shuang expressed concerns, "This US missile test has increased the military tension and will have a detrimental effect on international security. This will spark an arms race in the world." Shuang accused the United States of withdrawing from the INF treaty, with Russia, to be able to maintain its military dominance. The Chinese foreign ministry appealed that the United States should shed its Cold War mentality and limit its missile development, for international security.
A few weeks ago, the United States withdrew from the INF treaty. The Trump administration claimed that the treaty was outdated and accused that Russia had never followed the treaty provisions. The Trump administration said that at a time when China too, is developing cruise and ballistic missiles, the United States is lagging behind, and this is not affordable for the United States.
Therefore, the US defence department declared that the United States would be developing long-range missiles, giving the highest priority to national security. The United States also warned that if the INF treaty has to be reworked, in the future, even China will have to join, along with Russia or else the treaty will be meaningless.
Against this background, the US missile test and the criticism from Russia and China become significant.