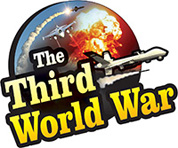 Antakya: Russian President, Vladimir Putin held discussions with his defense committee regarding the action taken on Idlib, Syria on Friday, and the possibility of the scope of attacks on Idlib is said may rise soon. Thus, against this background, Turkey has taken steps to secure their interests in Idlib. The country has hence, deployed a large number of troops near the Syrian border, which include and a retinue of tanks alongside a fleet of military vehicles.
The photographs of Turkey's military jet landing in Turkey's Hatay Province, which is close to Syria's Aleppo have been published. The Turkish soldiers and military vehicles are present at the airport which is situated roughly 50 kms from the Syrian border. These vehicles have reportedly set out towards the Syrian border. It is claimed to be Turkey's largest deployment near its borders among those made in the last few weeks. Earlier, Turkey had also bolstered its security posts near the border of Aleppo and Hama region.
The Syrian Assad Regime is strongly opposed by Turkey. Turkey has also accused the Assad regime to have caused anarchy across Syria. Moreover, the country had appealed to Russia and Syria to not attack Idlib anymore. It had also warned that the attack on Idlib would make the civilians homeless. This stance of Turkey was in accordance to the rest of the member countries of NATO.
Even so, in case Russia attacks Idlib along with the Syrian military in the near future, Turkey will not launch an action against the attacks, clarified the Turkish Ministers. The Turkish ministers say that the country is in contact with Russia regarding the issue of conflict in Idlib. Thus, the stance of Turkey in spite of being a NATO member, clearly seems to be contrary to that of the western countries.
Meanwhile, more than 30 thousand civilians have been displaced due to the attacks on Idlib over the past week. The UN has expressed concern over the possibility of more than nine hundred thousand civilians being displaced if another conflict sparks in Syria. Hence, the UN has appealed to make efforts to avoid any conflict in Idlib. However, Russia and the Syrian Assad regime are determined to initiate action on Idlib.