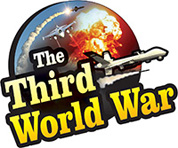 Ankara: Turkish Deputy Prime Minister Bekir Bozdag warned France saying, "Anyone who takes a stand to cooperate and help the terrorists opposed to Turkey, they all will be targeted by Turkey. We hope that a country like France will not take an irresponsible step like this." French President Emmanuel Macron had a meeting with the Kurdish rebels in Syria and had a round of talks with them. While issuing the warning, Turkey alleged that these included some of the Kurdish organisations which have been labelled as terrorists by Turkey. Turkish President Erdogan has said that such a stand by France is an act of incitement against Turkey.
French President met the representatives of the Syrian rebel organisation 'Syrian Democratic Forces' (SDF) on Thursday. The representatives of the Kurdish rebel organisations also were present in the meeting. Turkey has declared these Kurdish organisations as terrorists and has started a campaign against them in Syria. Turkey has directly warned even the United States about the campaign. Against this background, Turkish Deputy Prime Minister issued this stern warning to France. Saying that we can target anyone who takes a stand to help the terrorists against Turkey, Bozdag warned that France also can be on the Turkish target list.
The French President had expressed willingness to mediate between the Kurdish rebel organisations and Turkey to establish a truce. Turkish President Erdogan had lashed out at the French President saying that there was no need for mediation. Erdogan said 'France may sit and talk to the terrorists, but Turkey does not believe them and will continue their fight against the terrorists.' Turkish President Erdogan also has warned that this Frenchaction is an act of incitement against Turkey. France and Turkey are both members of the NATO. But it is becoming clear that the tension and difference of opinion between Turkey over the issues of the Syria and the influx of refugees into Europe is increasing.
This stern warning issued to France by President Erdogan is another proof of the aggressive Turkish stand.