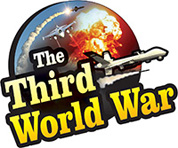 Damascus: The Syrian military and the rebels have both agreed on disarmament of 9 to 12 miles area of the Idlib province in the North-West Syria. This is considered to be an important step towards stopping the violence in Syria. However, Syrian President Bashar Al-Assad said that this ceasefire is temporary. The Russia media have claimed that this is a warning from the Syrian President, whose strength has been augmented due to the deployment of the Russian S-300 system, to the western countries supporting the rebels.
To avoid a conflict between the Syrian military and the rebels in Idlib, the Russian and Turkish representatives came together to announce a ceasefire. Turkey took the responsibility of the rebels supported by the Arabian countries and Russia guaranteed for the Syrian military. It was being said that the conflict in Idlib was avoided due to that, but within hours of the Turkish and Russian announcement, President Assad threatened the rebels once again.
The ceasefire announced by Turkey and Russia is momentary, Said Assad. 'The bloodshed in Idlib due to the Syrian military's action has been avoided because of this temporary ceasefire, but this will not last for long. Because the Syrian military will very soon capture Idlib and gain control of the entire Syrian territory,' announced Assad. Syria will not be giving up on the objective of gaining control over the entire Syrian territory, clarified Assad.
At the same time, the opposition of the western countries to the Syrian military action in Idlib is meaningless and we are not paying too much attention to it, said Assad. The plan of the western countries to divide Syria will be foiled with the victory over Idlib, claimed that Syrian President. Saying that 'Syria is currently passing through a new phase', he asserted that the Syrian military was not afraid of the action of the western countries.
Meanwhile, the Russian S-300 air defence system has reached Syria, and this seems to have boosted the confidence of the Syrian government. The Syrian leaders, as well as the Syrian military, are inciting Israel and the United States to attack Syria. The attacks from Israel and the United States will be pertinently replied to and Israel should think twice before attacking Syria, warned the Syrian leaders.