London/Shanghai: Last week, US President, Donald Trump threatened to tax Chinese imports worth $200 billion. Severe repercussions of this threat are being felt in the international economy and a major decline was seen in the European and Asian stock markets including China. The Chinese stock market was hit the most and the index crashed to the lowest in last four years.
Since the last six months, a trade war has flared up between the United States and China, and both the countries have imposed taxes on each other's imports. US President, Trump has indicated intensifying this trade war by threatening to tax the entire Chinese imports. Last week, Trump had instructed the US administration to make preparations to levy taxes on Chinese goods worth $20 billion.
Due to this announcement by Trump, it is being inferred that in all likelihood, the United States will impose tax of up to 25% on Chinese imports worth $200 billion, in the next few days. The extent of the trade war will increase with this announcement by Trump and the international economy will take a hit, is the fear expressed by the economists. This was reflected in the strong reaction seen in the stock markets on Monday.
The 'Shanghai Composite Index,' which is the main index of the Chinese stock markets, crashed by a whopping 1.1% and closed at 2,651.79. This is the second lowest since November 2014. The leading Chinese index, CAI300 also dropped by more than 1%. Hang Seng index in Hong Kong slid by 1.3% and China Enterprise Index fell by 1.2%.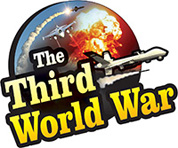 Following China, the stock indices in India and other Asia-Pacific countries also saw a downfall of 1%. Stock indices Stocks600 in Europe, Dax in Germany, CAC40 in France, FTSE100 in the United Kingdom also reportedly crashed on Monday. The analysts and investors have claimed that the implementation of tax on Chinese goods worth $200 million will see a bigger drop in indices all over the world.
China won't be on the defensive in the trade war against US, warns the Chinese Global Times
Beijing: "It is nothing new for the U.S. to try to escalate tensions so as to exploit more gains at the negotiating table. China is also ready nevertheless to deepen the troubles for the US by launching a more aggressive counter attack," Global Times, the mouthpiece of the Ruling Communist Party issued this threat in its editorial. The editorial piece also comprises comments of a senior official.
The Global Times mentions a warning by a senior official that China will not negotiate at gunpoint. Moreover, former finance minister, Lou Jiwei has also warned to restrict export of goods, raw materials and components core to U.S. manufacturing supply chains.