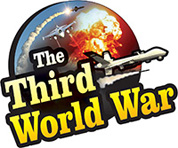 Washington: US President Donald Trump issued a fresh ordinance saying that 'The immigrant influx from Honduras is threatening the US borders and action is necessary to safeguard the interests of the United States.' With this ordinance, the people trying to enter into the United States from Mexico will not be given an immigrant status, and the ordinance will be implemented from Saturday.
Thousands of immigrants from the Central American country of Honduras, are preparing to enter the United States through Mexico. President Trump had claimed that these immigrants have many criminals connected to gangs and people with evil dispositions. Alleging that these immigrants are an attack on the United States, President Trump deployed more than 10,000 US soldiers and National Guards.
As the US President's warning and military deployment has not deterred the advancing immigrants, Trump has taken a more aggressive stance on the issue. He has made the entry and temporary acceptance for the immigrants from Honduras, illegal. For that, an independent ordinance on the lines of the one issued regarding the Islamic nations has been issued.
President Trump clarified in the ordinance issued on Friday 'Entry for all the immigrants coming from the US-Mexico border has been banned. This ban will be applicable up to 90 days from the date of issue. This ban will be only for the immigrants trying to enter the United States.' President Trump has mentioned the violence caused by these immigrants and the Mexican refusal to accept them, in the ordinance.
The voluntary organisations have warned to challenge this ordinance legally. Whereas, the US homeland security department and the other related agencies have indicated implementation of this ordinance from Saturday. The situation on the US-Mexico border is likely to deteriorate in the next few days, and severe repercussions are being felt in the US political circles.
US President's this ordinance is claimed to be a stage in the anti-'Birth Right Citizenship' campaign. President Trump has strongly opposed the automatic award of citizenship by birth and has said that this is a threat to the nation's security.