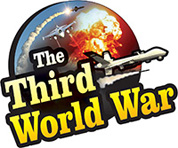 Washington: While President Trump is demanding funds for the Mexico Wall to stop the attack on the country's border, the number of illegal immigrants is noted to be rising in the United States. 376 immigrants have been found to have infiltrated in the Arizona State, and the US border security force has arrested these immigrants. The investigations have revealed that these immigrants had entered the United States by digging tunnels in the sand near the border.
Last year, contingents of thousands of immigrants originating from the Central American country of Honduras were preparing to intrude into the United States through Mexico. President Trump had issued an independent ordinance saying that these immigrants were an attack on the United States. At the same time, he deployed military at the border to stop these immigrants. The US agencies succeeded in stopping these immigrants from Honduras, due to these aggressive measures taken by President Trump.
But it has been exposed that citizens of other countries are also trying to enter the United States as immigrants and the Arizona incident confirms this. The US Border Security force arrested 376 immigrants near Yuma in the Arizona state. These immigrants are from Guatemala, and there are nearly 200 children among them. These immigrants directly presented themselves in front of the security agencies after entering the United States.
Following Arizona, New Mexico has reported an incident of detention of 250 immigrants. These incidents endorse President Trump's claims of immigrant 'Attacks' on the United States.
Trump has announced the building of the Mexico Wall to stop this attack of immigrants and has demanded USD 5 billion for the purpose. But following the refusal by the Democrat party to sanction this amount the United States is faced with a Shutdown and Trump has refused a possibility of backing down on the security demands.