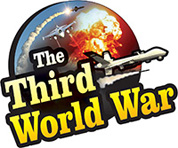 Kabul: Amid reports of the United States and Russia taking initiatives to establish peace in Afghanistan, Taliban has increased its terror attacks. In the last three days, the Taliban targeted Afghan military bases in Takhar and Baghlan killing 22 soldiers. A total of 7 police officers and four civilians were also reportedly killed in the attacks.
The Russian capital of Moscow hosted multi-party international talks as a part of the Afghanistan peace process. Taliban's presence in the meeting was considered significant. Russia had claimed that the presence of the Taliban's delegation would prove very vital for the success of the peace process. Nevertheless, despite its participation in the peace process, on the one hand, its terror attacks on Afghanistan are on the rise on the other, in the past few months.
On Friday, Taliban carried out fierce attacks on the military base in Khwaja Ghar district of northern Takhar province in Afghanistan. At least ten soldiers were killed in the attacks while 12 were wounded. At the same time, seven policemen deployed at the base were also killed in the attacks. Also, in a Taliban attack over the police in the Farah province on Thursday, seven policemen had been killed, and three were injured.
Following the attacks in Farah and Takhar, Taliban targeted the military base in Baghlan. In the attacks which targeted the northern part of Afghanistan, 12 soldiers were killed. Taliban had planted bombs near the base during the attacks., and thus the explosion also claimed four civilian lives.
Meanwhile, Zalme Khalilzad, appointed as the US Special Adviser to Afghanistan, reached Afghanistan on Saturday. He met with the Afghan President Ashraf Ghani and discussed the peace process. Khalilzad is scheduled to visit Pakistan, the United Arab Emirates and Qatar and the tour aims to enhance the peace process.