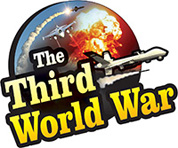 Washington: The US President issued a stern warning that "European countries have to accept the European citizens that have joined the ISIS. If that does not happen, the United States will set the ISIS terrorists free in Europe". Thousands of young men and women from Europe have joined the ISIS over the last decade, and many of them are preparing to come back to their homeland. However, some European countries have refused to repatriate their citizens, who are returning after a stint with the terror outfit.
The ISIS has been defeated in Syria and Iraq after the campaign the United States, European nations and its allies undertook. Also, many of the terrorists were detained. The terrorists have been held in the prisons and military bases in Syria and Iraq. Leading European countries such as the United Kingdom, France and Germany have refused to accept the ISIS terrorists, despite being the citizens of their nation. The decision has infuriated President Trump due to which he openly threatened the European countries against it.
President Trump threatened the European countries over the matter. He said, 'If the European countries refuse to repatriate the ISIS prisoners, the United States will set them free in their respective countries. These include the United Kingdom, France and Germany as well as other European nations. The European countries must accept the terrorists as the United States is not going to accept their responsibility forever.' Furthermore, President Trump also stated that some of the European countries demanded that the United States keep the terrorists in the Guantanamo Bay prison for the next 50 years and take care of them.
The G7 summit is scheduled to be held in France at the end of this week where the US President is anticipated to raise the issue. Previously as well, in February, President Trump had threatened the European countries, over the question concerning the ISIS terrorists. 'If the European countries are not willing to take the terrorists into their custody and prisons, the United States will have to take alternative action. That action will not be good,' the US President had warned.