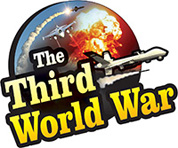 Washington/London: US President Donald Trump fired a salvo of criticism at the current Brexit agreement saying, 'The draft of the Brexit agreement approved to be signed between the United Kingdom and European Union seems to be largely beneficial for the European Union. If this agreement is signed in its current form, the United Kingdom may not be in a position to sign a trade deal with the United States. This is not a good development.' This statement by Trump may add to the difficulties faced by Prime Minister Theresa May.
The European Union announced the acceptance of the Brexit draft on Sunday. Acceptance of the draft by the EU in the shortest possible time became a hot topic of discussion. Following this, there were rounds of allegations and counter allegations in the United Kingdom and Prime Minister May had been accused of bowing to the European Union. Nigel Farage, the leader of the UKIP, criticised this agreement as the worst ever in the world. Even the members of the ruling party in the United Kingdom showered criticism on Prime Minister Theresa May.
Against this background, the criticism by the US President becomes significant. Assuming that the Brexit shall fall through, the United Kingdom had started negotiating bilateral free trade agreements with many countries and the United States was in the forefront among these. The Brexit agreement has a provision that in exceptional circumstances, the United Kingdom would still remain a part of the European Union's Customs Union. If this provision comes into force, the United Kingdom will not be in a position to sign independent trade deals with other countries.
Taking this into account, President Trump has pointed out to the British Prime Minister that the trade agreement with the United States also could come under threat. At the same time, the US President expressed hope that the British Prime Minister had identified this problem and would take the necessary steps to correct it. This warning by the US President has given a new impetus to the opponents of the Brexit agreement.
Michael Fallon, a former minister in the British cabinet, has taken an insistent stand that recognising the warning by the US President about the trade agreement with the United States being under threat, Prime Minister May should take the initiative to amend the Brexit agreement. Similarly, Parliamentarian Jacob Rees-Mogg also has expressed displeasure over the Brexit agreement saying that the ability of the United Kingdom to enter into trade deals with the other countries has been compromised, referring to the warning by the US President.
But Prime Minister Theresa May rejected the US President's warning and pointed out that the Brexit agreement clearly mentions that the United Kingdom will have its independent trade policies. Meanwhile, as per the sources, British Trade Minister, Liam Fox on Tuesday has arrived in Israel to discuss the post-Brexit trade cooperation.