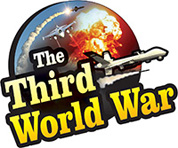 Kabul: 31 IS terrorists have been killed in the joint action carried out by the United States and Afghanistan 'Special Forces' in the ''Jowzjan' province. The Afghan agencies have said that three foreign terrorists and three major IS leaders were among the dead. This takes the number of IS terrorists killed in the last 100 days in Afghanistan due to action by the United States, to 90.
The United States has intensified its campaign against the IS in Afghanistan, since the last few months and the districts under the IS influence are being targeted. Soldiers from the United States 'Special Forces' are a part of this operation and air strikes are being used. Last week, the United States had attacked the 'Darzab" district in the 'Jowzjan' province with the Afghanistan army.
Among these, the IS local commander 'Qari Hekmatullah' was killed in the attack on 5th of April. The United States carried out an attack again on the 11th of April on the main IS bases. In the 48 hour action by the United States and Afghanistan army, 31 IS terrorists were killed. Among the dead was one more commander named Mohammed Yusuf.
The northern Afghanistan province of Jowzjan' is near the Turkmenistan border. The Afghanistan Defence Ministry has claimed that the IS influence has been reduced in this province because of the US military action in the Darzab district since the last two weeks. There are large IS bases near the Turkmenistan border and Russia had claimed that these bases pose a threat to Russia and former Soviet Russian countries.
But Afghanistan Defence Ministry has refuted the Russian claim. There is not much IS influence in the area near the Russian or Turkmenistan border. The Afghanistan Defence Ministry clarified that about 2000 IS terrorists are active in the areas near the Pakistan border in eastern Afghanistan. Therefore, the Afghanistan Defence Ministry expressed the possibility of the terrorists from IS bases near the Pakistan border becoming more of a headache for Afghanistan's security.
Meanwhile, US President Donald Trump had announced additional army deployment in view of the importance of Afghanistan's security. The CIA was given additional authority for counter terrorism campaign. The intensity of the United States' air attacks in Afghanistan has increased over the last year and therefore a few Taliban groups have become ready for talks with the Afghanistan government.