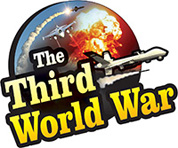 Kabul/Washington: Infuriated with the attacks Taliban launched in Afghanistan, US President Donald Trump rejected peace talks with the terrorist organisation. Taliban has reacted on the announcement threatening that 'The conflict going on in Afghanistan since the last 18 years, will continue and only the US will suffer more. The attacks will keep coming until the US and other allied militaries withdraw from Afghanistan.'
The Afghan Taliban issued the statement within hours of President Trump's announcement to cancel the Camp David summit and discontinue the Doha talks. The Taliban spokesman, Zabiullah Mujahid, criticised the US President in the statement. 'The peace negotiations being held for the last few months in Doha were making headway and even gaining success. The United States had accepted all our demands and soon both the groups were to make announcements on it. However, President Trump withdrew from the talks before that,' Mujahid criticised.
Furthermore, Taliban criticised the US decision saying, 'The United States will suffer more because of the withdrawal from peace talks. The United States has now lost its credibility due to it making clear that the US stand is against peace.' The Taliban has even threatened the Afghan people saying, 'The conflict to expel foreign soldiers from the Afghanistan soil will continue. Now, it is up to the people of Afghanistan to decide, on which side they wish to stand.
Former US military and diplomatic officials were sceptically looking at the talks with the Taliban. The former officials had warned President Trump that if the United States withdrew its military believing in Taliban, it would prove a big mistake. At the same time, the officials highlighted that the Taliban attacks had not stopped, even when the talks were underway. The attacks the Taliban had carried out to dominate the discussions with the United States have backfired on them. Moreover, some Pakistani analysts have claimed that even their state would have to suffer the consequences of the developments.