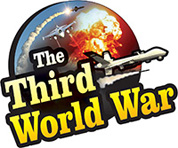 Moscow: 'The United States should give up their anti-Taliban stand and start negotiating with them or be prepared for a never ending bloody war', warned Russian President Vladimir Putin's special envoy for Afghanistan, Zamir Kabulov. The result of the war against Taliban will remain unchanged even if the United States deployed 50,000 soldiers instead of 5,000 soldiers, claimed Kabulov.
Russian President's special envoy Kabulov criticised the US stand on Afghanistan, during an interview. 'Nearly 40% of the land in Afghanistan is under Taliban control. Therefore, the United States should break the deadlock in Afghanistan through negotiations', appealed Kabulov. 'If the United States refuses to have a dialogue with the Taliban, a bloody war in Afghanistan will continue endlessly', he warned.
Earlier, in the month of February, Afghanistan President Ashraf Ghani had proposed peace talks to the Taliban. But Taliban had rejected the proposal and had increased its attacks in Afghanistan. Kabulov claimed that some of the Talibani leaders had contacted him and explained the reasons behind the attacks. 'President Ghani is a puppet in the hands of the western countries and Taliban is not willing to negotiate with him. But Taliban had expressed willingness for direct talks with the United States', informed Kabulov.
Kabulov expressed concern over US President Trump's announcement of deploying additional army in Afghanistan. 'Soviet Russia could not succeed in spite of deploying thousands of its soldiers in Afghanistan. The situation will not change even if the United States deployed 50,000 soldiers instead of the current 5,000', claimed the Russian special envoy.
Kabulov's statement in favour of the Taliban is very suggestive. Since the past few months, the United States has initiated aggressive actions against Taliban and the financial sources of this terrorist organisation have been curtailed. It is claimed that the US attacks on their narcotics business have proved particularly decisive and the Taliban is facing major crises. Due to this, the organisation is carrying out dreadful attacks to exhibit its strength. At the same time, the Taliban is also expressing willingness to negotiate with the United States. But considering the current aggressive position adopted by the Trump administration, the chances of discussion between Taliban and the United States appear to be very slim.