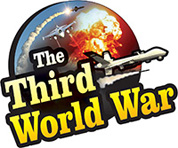 Kabul: Talks between the United States and Taliban have been successful. Taliban informed that the United States has agreed for military withdrawal in the next 15 to 24 months. The United States said that the Taliban has given the assurance that Afghan territory will not be used as a launchpad for terror attacks on any other country. Just a few days before the talks, the US President had announced that military withdrawal was not possible from Afghanistan. Therefore, the Taliban seems to have come to a compromise on the issue.
The ninth round of talks between representatives of the United States and Taliban was held in Qatar. Dreadful terror attacks were carried out in Afghanistan, just before the beginning of the talks. Sixty-three people were killed in the suicide attack on a marriage ceremony in capital Kabul, on the 17th of August. Before this, brother of Taliban chief Akhundzada was killed in a suicide attack, in the Baluchistan province of Pakistan. A strong possibility of cancellation of talks was being expressed, following these attacks.
But the Taliban denounced the attack in Afghanistan and announced that it had no connection with the attack. The Taliban spokesman had also announced that the round talks with the United States would be held as per schedule. The Taliban declared that the talks held, after this, in Qatar, were successful. The primary demand of the Taliban was a complete withdrawal of the US military. Taliban has already declared that the current government is a puppet in the hands of the untied States they will not recognise this government. Apparently, the Taliban had to soften its stand on both these fronts.
Taliban said that the United States would withdraw its military from Afghanistan, in the next 15 to 24 months, as per the Taliban demand. But it is clear from the statements of the US President that this withdrawal may not be complete. At the same time, the Taliban has expressed willingness to hold talks with President Ashraf Ghani, along with the other Afghan representatives. The US Ambassador to Afghanistan said that this was a very satisfactory development and this will open the path to establishing peace in Afghanistan.
Therefore, there are signs that the presidential election scheduled to be held on the 28th of September, will be held peacefully. But although the Taliban has stopped the bloodshed, 'IS' has started a spate of bloodshed. Also, the US administration and the military officials are opposed to President Trump's decision to withdraw the military from Afghanistan. Senior officials are warning that the decision will not be conducive considering the US interests.