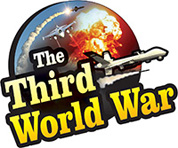 Moscow: Experts at the international level have been warning that US-China trade war, uncertainty regarding Brexit, tensions over the Iran issue and the sanctions imposed by the United States against various countries would be the factors precipitating a global recession. Against the backdrop of this looming recession, it is reported that Russia has increased its foreign reserves and gold stock to record levels. The Russian Foreign Exchange reserves have touched USD 529 billion, of which USD 100 billion is the Gold share.
Over the last few years, Russia has consistently purchasing gold. In 2018, the Russian central bank had purchased more than 274 tonnes of gold. In the first seven months of this year, Russia has acquired more than 106 tonnes of gold. The Russian Gold purchase, despite the gold rates reaching a record USD 1,500 per ounce, assumes significance. Along with gold, Russia has increased its exposure in Euro, Chinese Yuan and Japanese Yen.
The increasing Russian exposure to gold and currencies of other countries is considered to be a part of the Russian strategy to challenge the United States and its currency, the dollar. A few months ago, Russian President Vladimir Putin asserted, "Ever since the dollar became the global currency, the United States has used it only to pressurise the world. Therefore, the world is losing its trust in this currency."
The United States had imposed massive sanctions against Russia after Russia annexed the Crimea region of Ukraine. In retaliation to the sanctions, Russia began increasing the Gold stocks while reducing its exposure in the US dollar. The Russian policy seems to be a success, looking at the substantial increase in the Russian Gold Stocks and foreign reserves in just over five years.
As per the information by the Russian central bank, the Gold stock of the country has reached 2219.18 tonnes. The valuation of the stock in the international market is nearly USD 109.5 billion. There has been a substantial increase of more than USD 9 billion in the Gold Stocks and foreign reserves in just one month amounting to USD 529.083 billion. The Russian bank also highlighted that the share of gold in the international reserves had crossed 20%.