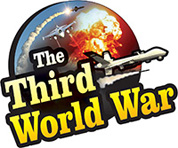 Washington: The US President Donald Trump will withdraw at least 5,000 troops from Afghanistan in the coming days. However, this retreat will be conditional. The withdrawal will include the Taliban implementing a full ceasefire in Afghanistan, withdrawing from al-Qaeda and other conditions, a leading newspaper quoted the information sourced from the army officers. According to the information released by the newspaper, the US President Trump has planned to end the 18-year-old ongoing conflict in Afghanistan. Under this deal, the Trump administration is going to withdraw 5,000 soldiers from Afghanistan. Currently, about 14,000 U.S soldiers are deployed in Afghanistan. However, even after the negotiations with Taliban U.S will continue to deploy its 9,000 troops in Afghanistan permanently. It was brought to the notice by the US newspaper that 9,000 soldiers were deployed in Afghanistan at the time when Trump took over the administration of U.S.
Nevertheless, before the withdrawal of the US soldiers, the Taliban will have to agree to the terms of the United States. Accordingly, it would be imperative for the Taliban to cease conflict with Al-Quaeda and make peace. Besides, the US news agency reported that the US has begun to cut down its staff in Afghanistan. But both the news has not been confirmed by Trump administration.
Taliban has not agreed to the terms laid by the US; however, analysts have claimed that the negotiations that have been going on for six months will be over. The United States had held eight negotiations with the Taliban to establish peace and stability in Afghanistan. A special United States envoy 'Zalme Khalilzad has claimed success of these negotiations.
In the next week, a peace deal will be concluded in the meeting in Qatar with the Taliban, Khalil Zalmay has expressed faith about this. Khalilzad also claimed that the US would take the necessary steps to establish peace in Afghanistan. But will the Taliban agree to the terms of U.S? The global observers and journalists are raising this question.
The Taliban demand that the U.S. withdraw its military from Afghanistan and hand over the power to this country. This is why the Taliban was in war with the U.S. for 18 years. Therefore, no matter what happens, the Taliban will not accept the US proposal and compromise, observers say.