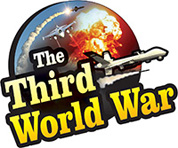 Washington: The federal debt of the United States has reached $22 trillion. The analysts are claiming that every US citizen is under the shadow of economic crisis, because of this enormous debt. The US Treasury department announced that the debt had been increased by $30 billion within one month. The Treasury department also has expressed concern that there is an increase of 15% in the deficit as compared to the last year.
The United States had to face a 35-day shutdown due to the dispute between President Trump and the US Congress over the Mexico Wall. This had hit the US administrative services. As a result, the US economy was predicted to be under big strain. On Tuesday, when the treasury department announced the debt was reaching $22 trillion, the groups opposed to Trump put its onus on Trump's policies and the shutdown.
The Congressional Budget Office (CBO) said that the future developments are a cause of concern for the US economy, following the announcement by the treasury department. CBO claimed that the US economy has to bear a deficit of $897 billion in the current year. Last year this deficit was pegged at $779 billion. It is claimed that the national debt has increased by $1.5 trillion since Trump came to power.
President Trump's decisions have been held responsible for the rise in debt. As per the Trump critics, the decisions taken by Trump regarding Social Security and Medicare are responsible for the increase in debt. But Trump supporters are pointing out that the fiscal deficit had more than doubled during the Obama tenure itself.
Trump supporters are pointing out that during the eight years of the Obama tenure, the US national debt had increased by $9.3 trillion. After Trump took over, the performance of the US economy improved and there was an increase in job creation in the United States. At the same time, Trump cancelled all the agreements that were not beneficial to the United States, to save the US economy and reassured the US people. However, Trump supporters are also saying that the US dollar has strengthened only during the Trump regime.