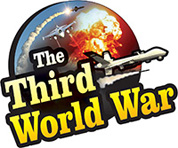 Tehran: Iran has doubled its stock of enriched Uranium and as of now, Iran nearly has 950 tonnes of enriched Uranium. This increase in the reserves of enriched Uranium was after the nuclear deal signed with the western countries in 2015, informed Ali Akbar Salehi, the head of Atomic Energy Organization of Iran. Salehi also informed that Iran has created a new rotor factory for processing the enriched Uranium on the centrifuges. A reaction is expected from the United States regarding these developments in the Iran nuclear program.
While talking to a government news agency, Salehi informed that the Iranian program has picked up speed. Iran was in possession of 500 tonnes of enriched Uranium before signing the nuclear deal with the United States and the European allies. But in the last three years, there has been an addition of 450 tonnes to that reserve. Salehi said that Iran needs enriched Uranium for its nuclear program and the reserves will keep growing even in future.
Iran's objective is to enrich Uranium using advanced technology and then use it in centrifuges. The reserves of Uranium with Iran is enough for the enrichment of 190,000 centrifuges, informed Salehi at this time. Along with these Uranium reserves, Iran has also activated a new rotor factory, he added.
The new rotor factory will facilitate the creation of 60 centrifuges every day, claimed Salehi. The factory was already being built during the negotiations with the western countries. But by saying that the decision was taken to not start the factory at that time, Salehi seems to be issuing a warning to the United States.
Salehi also said that the doubling of reserves of enriched Uranium and building the new rotor factory for the centrifuges, is well within the framework of the nuclear deal with the western countries. As per the nuclear deal, Iran has been allowed to use 3.67% of the enriched Uranium reserves for its nuclear projects.
Salehi had threatened the European Union a few hours before disclosing the information about the enriched Uranium reserve. Salehi had warned of withdrawal from the nuclear deal, unless the European Union took a firm stand about the Iran nuclear deal. Salehi has made Iran's intentions clear by stating that the reserves of enriched Uranium have been doubled, during an interview with a government news agency within a few hours of the threat.
Meanwhile, two months ago, US President Donald Trump had withdrawn from the Iran nuclear deal and imposed strict economic sanctions against Iran. Following this, the supreme leader and preacher in Iran, Ayatollah Khamenei had criticised the United States' action and announced to expedite the Iran nuclear program. Khamenei had also announced that the orders had been issued to the concerned officials and scientists to that effect.