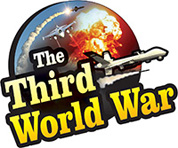 Moscow: As the tension over operations in Syria and Ukrainian conflict flares up, Russia has announced testing of two advanced missiles. The Russian Defence department has published videos of both the missiles falling under the "anti-ship missiles" category.
Two separate videos were published by the Russian Defence department successively on Monday and Tuesday. The video published on Tuesday showed launch of the 'KH-35U' subsonic cruise anti-ship missile by the Russian Airforce, from a base of the Pacific Fleet.
The KH-35U missile with a range of 250 kilometres was test fired from a SU-34 fighter jet. The missile is capable of destroying a warship up to 5000 tonnes capacity. At the same time, it can render all the systems used by the enemy ineffective, claimed the Russian officials. There are indications that the KH-35U missile will be deployed on all the advanced fighter jets to be inducted in the Russian air force in future.
It was revealed on Wednesday that the P-800 Oniks anti-ship missile also was tested following the KH-35U. This missile was tested during an exercise in eastern Siberia which is a part of the Arctic sector. P-800 Oniks travels at a speed of 2,700 Kilometres per hour and can hit targets up to 300 kilometres, said the Russian officials.
As per the Russian sources, this missile has been deployed in the Black Sea Fleet and Northern Fleet of the Russian navy.