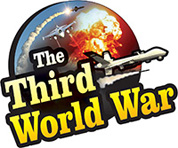 Berlin: Against the background of the aggressive stance taken by US President, Donald Trump on the trade war, Iran and other issues, the Russian President had a meeting with German Chancellor, Angela Merkel in Germany on Saturday. The Nord-Stream-2 oil pipeline, the Iranian nuclear program, Syria and Ukraine were the issues discussed during this meeting. This is the second independent meeting between the two leaders in a short span of three months.
German Chancellor Merkel met Russian President Putin at Meseberg Castle in Germany. Chancellor Merkel brought up the Ukraine issue in the very beginning of the meeting. 'Ukraine will play an important role in the crude oil supplies from Russia to Europe. It is satisfying to know that there are discussions between the European Union, Russia and Ukraine on this subject,' this is how Chancellor Merkel underlined the importance of Ukraine in Russia-European Union oil trade.
The Russian President mentioned the Nord-Stream-2 pipeline, while answering the questions raised by the German Chancellor. 'The issue raised by the German Chancellor is appropriate from the commercial angle. Ukraine has traditionally played a role in the crude oil supply and it fulfils the financial demands. Nord-Stream-2 is indeed a project that has been drafted by keeping the financial parameters in view,' Putin thus, dismissed the allegations against the Nord-Stream-2 project.
The German Chancellor also raised the issue of the Ukrainian conflict in this meeting. The German Chancellor took an insistent stand that both, the Ukrainian military, as well as the separatist groups, must withdraw from the Donbas Province in Ukraine on an immediate basis and efforts should be enhanced to achieve that. At the same time, the German Chancellor suggested that Russia should take an initiative to get this issue resolved through the United Nations Security Council.
Sources from both the countries informed that the two leaders discussed the Syrian issue during this meeting. The Russian President appealed to the European, as well as other countries to contribute towards the rebuilding of Syria. While clarifying his stand, the Russian President claimed that if rebuilding is initiated in Syria, the Syrian refugees will return to their homeland and Europe will no more face the problem of immigrants.
But Merkel refused to accede to the Russian President's demand, saying that the Syrian conflict has to stop and care needs to be taken so that no more humanitarian crises arise in Idlib and other regions of Syria.
The United States is trying to pressurise Germany and other countries on the issues of the Iran Nuclear deal and the Nord-Stream-2 pipeline. In view of this, Germany and other major European countries have initiated efforts to improve their ties with Russia and China, and this visit by Putin to meet Chancellor Merkel seems to be part of the same efforts.