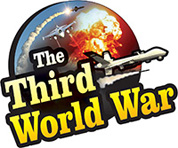 Moscow: While there are indications of a conflict between Russia and Ukraine over the incidents in the Azov Sea, Russia has initiated new war exercises in the Black Sea. Submarines, Fighter Jets and missile defence systems are a part of the war exercises, and Ukraine has expressed displeasure over these exercises.
In the last month, the Russian navy detained three of the Ukrainian vessels passing through the Strait of Kerch into the Azov Sea. They included two gunboats and one tugboat. Along with the ships, Russia detained 24 crew members and officials on the ships. Ukraine declared Martial law saying that this was Russian preparation of a new attack on Ukraine.
The international community along with the United States had appealed for the release of the Ukrainian ships while targeting Russia. But Russia had alleged that the Russian action was within the framework of the law and alleged that the Ukrainian government was trying to incite a war. Following this, even Russia initiated activities for military preparedness.
A few days after the Azov Sea incident, Russia deployed the advanced air defence system S-400 in Crimea. Ukraine claimed that Russia had deployed 80,000 soldiers near the Ukrainian border. The subsequent exercises in the Black Sea confirmed the aggressive Russian policies.
The exercises that started this week have a participation of two submarines, advanced missile systems, fighter jets and missile defence systems. The Russian agencies informed that the exercises would continue till Sunday and they will include Crimea and the nearby regions. The sources reported that the exercises also have the participation of the advanced supersonic fighter jets MIG-31.