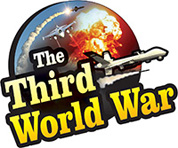 Paris: The United States has decided to manufacture its own 'Hypersonic Missiles' on the background of fears expressed by some US officials that the United States might be rendered ineffective against the threat of the advanced and speedy missiles of Russia and China. The leading arms manufacturer in the United States, Lockheed Martin, will be manufacturing these 'Hypersonic Missiles' and a provision of USD 1 billion has been made for this purpose.
The US Air force has revealed the information that a contract for $928 billion has been awarded to Lockheed Martin. 'The responsibility of one of the two hypersonic technologies, being developed by the United States Air force has been assigned to this company. The Air force wants the hypersonic arms system developed at the earliest and therefore this decision has been taken,' informed the Air force Spokesperson.
The US Air force is developing two types of hypersonic weapon systems. One is the 'Tactical boost glide weapon' and the other is based on the 'hypersonic air breathing weapon concept'. Lockheed Martin has been awarded the contract for the manufacture of the 'Tactical boost glide weapon' type of system. The company will be asked to develop the Hypersonic Cruise Missile, informed the Air force sources.
Other than the above, the US Air force is developing the 'Air Launched Rapid Response Weapon' and a provision of $260 billion has been made for this.
Both Russia and China have developed the Hypersonic Weapon systems and Russia has indicated large scale manufacture by the end of this year. Russia has developed 'BrahMos' hypersonic missile with Indian collaboration and this has been inducted by the defence forces. China also has claimed to have hypersonic weapons.
Last month itself, General John Hyten of the United States Strategic Command had mentioned about the increased hypersonic capabilities of the Russians and the Chinese in an interview. He had also expressed concern that the United States was not equipped to stop these weapons. The systems, which travel at speeds more than five times the speed of Sound (Mach5) are termed as Hypersonic systems.