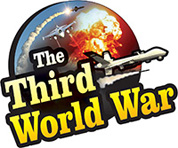 Moscow/Kiev: Russian President, Vladimir Putin warned that Russia is keeping a close eye on the reckless Ukrainian actions, including the imposition of Martial Law and he said he expected a country like Germany to intervene and stop them. Russia detained three Ukrainian ships with crew and officials on board, on Sunday. Ukraine has taken an aggressive stance against this Russian action and has decided to impose Martial Law in the country. The tension in this region has increased given the Ukrainian actions, and there are indications of a conflict being ignited in the area.
Two gunboats and one tugboat of the Ukrainian navy were heading to the Azov Sea through the Strait of Kerch on Sunday. Russia acted saying that these boats had entered the Russian territory without intimation. Three crew members on the Ukrainian ships were injured during the Russian action, and Russia detained the crew and officers on board. Russia had also closed the marine route for some time and had even deployed its fighter jets in the region.
Severere percussions of the Russian action were seen in Ukraine. The Ukraine Parliament passed a proposal to impose Martial Law in the border areas. The Martial Law will be applicable for a month in the Ukrainian border areas, and additional military deployment has also been made in these regions. Ukrainian President Petro Poroshenko levelled a severe allegation against Russia that this is the next stage of the attack on Ukraine. Poroshenko justified the decision to impose Martial Law saying, 'Martial Law is not a declaration of war, but it is only strengthening the Ukrainian defence against Russia.'
There has been a strong reaction received from Russia about the decision. Russian President Vladimir Putin has taken a serious note of the Ukrainian Martial Law and its other actions. It has been revealed that President Putin had a telephonic discussion with German Chancellor Angela Merkel about the matter. He expressed hope that Ukraine does not indulge in any irresponsible actions, expressing severe concern over the imposition of Martial Law. Saying that Russia is keeping a close watch on the Ukrainian activities, he expressed hope that Germany will intervene and talk to Ukraine to diffuse the tension.
While the tension is rising between Russia and Ukraine, the United States has fired a salvo of criticism at Russia. Nikki Haley, the US Ambassador to the United Nations, warned that the Russian action is illegal. President Donald Trump also has expressed displeasure over the Russian move and has clarified that the European countries also are with the United States in this matter. The United States and European countries have already imposed severe sanctions against Russia over the Ukrainian issues.