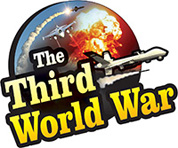 Moscow/Washington: The political war that flared up due to the poisoning of a former Russian spy in Britain, has intensified. Russia announced an expulsion of 60 US diplomats and spies on Thursday. Concurrently, they were also ordered for closure of the commercial section of the US consulate in St Petersburg in Russia. The United States has given an aggressive reaction to this and warned that the proceedings might spoil the bilateral relations. At the same time, the United States warned that it would also deliver a rebuttal.
On Thursday, Russian Foreign Minister, Sergei Lavrov informed about the measures taken against the United States. Lavrov stated that the US Ambassador to Russia, Jon Huntsman was sent summons to give him an idea about the course of action taken up by Russia. 'The UK and the United States are forcing other countries to take up anti-Russia role and measures. However, the action taken against Russia is unacceptable. They are being pressurized to take up anti-Russian measures by using the so-called Sergei Skripal episode. Along with the United States, other Western countries will also receive a similar tit-for-tat action', said Lavrov while justifying Russia's stand.
Russia has ordered to close down the US embassy in St. Petersburg. At the same time, 58 officers at the US embassy in Moscow and 2 authorities from its Yekaterinburg embassy have been ordered to leave Russia till 5th of April. Similarly, a closure of the Embassy in 'St. Petersburg' has been ordered by 7th of April. The ambassadors of the European countries who have been taking political action against Russia, have been delivered summons and it has been said that the course of action will proceed within 24 hours.
The Unites States has reacted aggressively against the actions taken by Russia. The United States authorities have advocated that the measures taken by the US against Russia over the 'Skripal' episode, was appropriate. Speaker of the White House press secretary Sarah Huckabee Sanders has accused Russia's course of action of not being justifiable. 'The action taken by Russia might worsen the relations between the two countries. This has been an expected response and the United States will render an appropriate reply to it', said Sanders.
After the poisoning of the former Russian spy Sergei Skripal, the UK expelled 23 Russian diplomats. The United States and the European Countries had supported the action and assured the UK of standing firmly behind them. Following this on Monday 26th of March, around 150 Russian diplomats were dismissed by 25 countries including the US. The action against Russia that was taken on Monday, proved to be the biggest decision in the world's political history.