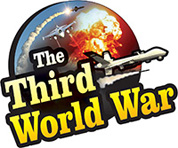 Moscow/Beijing: Russia and China, two of the leading economies of the world have increased their purchase of gold. In February, Russia purchased a whopping 31 tonnes of gold taking its gold reserves to 2,149 tonnes. At the same time, the Chinese central bank has been revealed to have bought gold for four successive months, to take its gold reserves to 1,885 tonnes. The analysts claimed that the primary objective behind the massive gold rush could be a digital currency based on gold.
In the last few years, Russia along with China has openly started challenging the US dollar as the world's reserve currency. A few months ago, Russian President Vladimir Putin had attracted the world's attention with a statement saying that the faith in the US dollar was on the decline. Although China has avoided making direct statements against the United States, its policies over the last four years indicate a stance opposed to the US dollar. They include independent systems for oil and gold trade, the inclusion of the Yuan as a reserve currency, the increase in gold production as also its closeness with Russia.
As per the Russian central bank, the country has taken its bullion reserves to 2,149.25 tonnes with an addition of 31.1 tonnes in the month of February. Russia, with gold reserves of more than 2,100 tonnes stands fifth in the list of countries with highest bullion reserves, followed by China, at the sixth position, with gold reserves of 1,885 tonnes. In the last four months, China purchased 9.95, 11.8, 9.95, and 11.2 tonnes of gold respectively. Even though these are the official numbers released by China, the mainland is believed to hold a gold stock of more than 10,000 tonnes.
The gold rush of the two major economies of the world, which are opposed to the United States are believed to be indications of a new currency. In an article published in a Russian daily, Bruno Macaes from 'Hudson Institute' claimed that the vast bullion reserves could be a preparation of a new gold-backed digital currency. Macaes has also said in the article that if Russia and China jointly launch such a currency, there are good chances that it would be accepted at the international level. Moreover, the report indicates that the Russia-China lead will challenge US domination and create a sensation in the global systems.