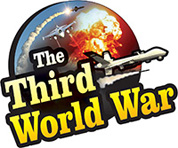 Moscow/Washington: The chief of the Russian stock market has asserted that Russia can offer investment in the Russian Gold as an excellent alternative for those investing in the US dollar. Only a few days ago, it was reported that Russia had taken its Gold stocks to 2,100 tonnes valued at $87 billion in the foreign reserves. The statement of the Russian official becomes significant against this background.
Russian President, Vladimir Putin had made a statement last year, 'The world economy is looking for an alternative currency due to the instability of the US dollar and efforts are being made to establish an independent system for transactions, free of the US dollar.' For over a decade, Russia has been trying, and it has been observed that assistance has been sought from China for the same. The Putin statement and the consistent increase in the Russian Gold stocks indicate that the Russian moves against the US dollar are in a decisive phase.
Therefore, the statement of Alexander Afanasiev, the chief of the premier Russian stock market, the Moscow Exchange, becomes essential. Afanasiev offered the Gold option saying, 'The Gold manufactured in Russia can be an alternative for investment in the US dollar. The Gold investment will be a better option for those who invest in the US dollar and keep them aside for the future.'
Russia stands third in the Gold producing countries in the world, and it has produced more than 270 tonnes of Gold in 2018. The Russian Gold reserves have reached 2,100 tonnes, and there are indications of a hefty addition in this year.
Although China is claiming that it has gold reserves of less than 2,000 tonnes, the analysts claim that China has more than 20,000 tonnes of Gold. Experts have also claimed that during the trade war with the United States, China can use a tactic to introduce the Yuan currency in the international market based on the Chinese Gold.