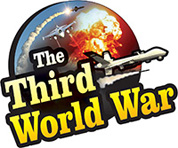 Moscow: 40 years after the disintegration of the USSR, Russia will hold a grand exhibition of its superlative military might. More than 150,000 soldiers, tanks, fighter Jets, helicopters and huge amounts of arms and ammunitions will participate in these war exercises, announced the Russian Defence Minister Sergey Shoygu. The Russian Defence Minister announced that these are the biggest war exercises till date and Chinese and Mongolian military will also be participating in them.
The objective of Vostok-2018, the war exercises, is to inspect the arms-preparedness of the Russian army, said Defence Minister Shoygu. The war exercises will be held over five days, in the next month, i.e. 11th to 15th September. These will be the biggest war exercises till date which will be held in a widespread area in Siberia in Russia. The Russian Defence Minister reminded of the Zapad-81 war exercises held in 1981.
One hundred and fifty thousand Russian soldiers had participated in Zapad-81. This was considered to be the largest war exercise conducted in Russian history. But Stovak-2018 will be on an even larger scale, informed Shoygu. 'The war exercises will involve maximum number of personnel and a much larger land area,' announced the Russian Defence Minister. Chinese and Mongolian military personnel also will be participating in the war exercises. The Chinese Defence Ministry informed that 3200 military personnel, 9000 tanks and military vehicles, 30 fighter jets and helicopters from China will be participating in Vostok-2018.
The US intelligence agency CIA had made some notes regarding the Zapad-81 war exercises. Russia had tested the intercontinental ballistic missiles during Zapad-81. Russia had created a real war like scenario with tanks and fighter jets.
While in 2014, 155 thousand military personnel, more than 8000 tanks, military vehicles and around 600 fighter jets and 80 destroyers had participated in the Vostok war exercises. Compared to both these war exercises Vostok-2018 will be on a grander scale, said Defence Minister Shoygu to give an idea about the extent of the war exercises. While Russia's relations with the United States and NATO are already strained, these war exercises can further increase the tension between the United States and Russia.
Meanwhile, the sanctions imposed by the United States against Russia, Iran, Turkey and China will force them to unite. Due to anti-United States sentiment a new group of nations will be formed under the leadership of Russia and China, was the warning issued by a European analyst. The Vostok-2018 seems to be a part of the anti-United States strategy.