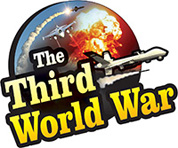 Shanghai: "The sanctions imposed by the United States and Europe have created an opportunity for Russia and China to strengthen their mutual economic cooperation and that both the countries should use the local currency for mutual trade," demand Chinese industrialists. This statement was made in the 'Valdai Discussion Club' meeting in Shanghai. Russia being the biggest trade partner of China, the bilateral trade is expected to cross $ 100 billion in the current year. At the same time, fears are being expressed that trade in the United States as well as in China will be adversely affected due to the announcement of the trade war by the United States against China.
'The Chinese and Russian leadership should put more stress on strengthening the bilateral ties. Especially, emphasis should be given more on economic co-operation, Both China and Russia should stop dealing in the US dollar and Euro for the bilateral trade. This trade can happen in Yuan and Rouble,' insisted Zhou Liqun, the Chief of 'Union of Chinese entrepreneurs in Russia'. The sanctions imposed by the United States and Europe may have caused problems but it has created hope and opportunities, said Liqun.
Fuel constitutes a major portion of the Sino Russian trade and a decision to conduct this trade in Yuan and Rouble was taken three years ago. This has been followed up with agreements to include banking, debit and credit cards, investment, special economic sector, currency exchange agreement for the use of local currency. Both the countries have taken steps to reduce the US dollar proportion in the currency reserves.
China is very adamant on use of local currency and the Chinese rulers are making a systematic effort to make Yuan a parallel for the US dollar at the international level. The increasing cooperation in the fuel, trade and economic sectors is also a part of these efforts. Other than this, the creation of 'AIIB' an independent international financial institution, initiation of the 'Trade Index' (Benchmark) based on Yuan currency in the international gold market and introduction of the 'Petro-Yuan' last month are believed to be part of the plot to increase the influence of Yuan.
Russia is currently reeling under pressure of the sanctions imposed by the United States and European countries in view of the Ukraine crisis, interference in the United States elections, cyber attacks and the poisoning of the former Russian agent in the UK. Russia is stressing on improving cooperation with China, India, Japan, and other Asian countries, to counter the effects of these sanctions. This includes use of local currency as well as defence and nuclear cooperation.