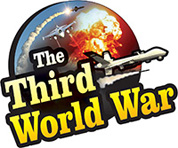 Manila: After issuing warnings to the US surveillance aircraft for patrolling over South China Sea, China has threatened Philippines for the same reasons. 'If the Philippines aircraft does not go back from this marine region, it will have to bear serious consequences' was the stern warning issued by the Chinese navy. The international analysts and media are criticising it to be the evidence of Chinese bullying the weaker neighbouring countries.
The US and UK media carried the news of this threat issued by the Chinese navy to Philippines. The Philippines aircraft was flying in the Spratly Island region in the 'West Philippines Sea' at a height of about 16,500 feet. Philippines claims rights over the Spratly islands in the West China Sea and has said that it is legal for Philippines to patrol in this region.
But China has claimed rights over the entire South China Sea and has claimed that the Spratly islands are a part of this region. Therefore, the Chinese navy deployed in the South China Sea issued a warning to Philippines aircraft patrolling the area to leave immediately. 'The patrolling aircraft from Philippines, we are warning you. Leave immediately or you will be responsible for the consequences,' was the radio warning issued by the Chinese navy.
The Philippines navy retreated after this warning. The Philippines navy has avoided talking about this. But before embarking on the patrolling sortie the Philippines navy had given an opportunity to the representatives of the international news agencies to travel in this aircraft. Therefore, the British reporters were present at the time of the Chinese navy issuing the warning. On Friday, US Poseidon P-8A surveillance aircraft also patrolled the Spratly islands region. The British and US reporters were present in the aircraft when China issued the warnings to the US aircraft. These representatives from the news agencies have expressed surprise over the Chinese warnings issued to the US and Philippines aircrafts. The Chinese navy issued six warnings to the US aircraft to leave from the area whereas, the Chinese navy threatened dire consequences to the Philippines aircraft.
This exposes the military pressure exerted by China on the south eastern countries and denying their rights, in the South China Sea region, said the international news agencies and the Australian analysts. Even in the past, the US analysts had accused China of gagging the neighbouring countries. However, China had refuted the allegation.