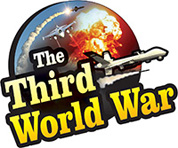 Jerusalem: Russia, just like the United States and Israel wants Iran to withdraw from Syria. Therefore, even if Russia is supporting the Assad regime in Syria along with Iran, the Russian position is consistent with the United States and Israel, said US National Security Advisor John Bolton. The statements regarding Syria made by Bolton have drawn attention of the media.
'The objectives of the United States, Israel and Russian President Vladimir Putin are the same that is the withdrawal of Iranian military and Iran affiliated groups from Syria. Russia wants to end the Iranian support for the Hezbollah too,' claimed US National Security Advisor John Bolton.
Bolton made these claims while talking about the discussions he had with Russian President Vladimir Putin during his Russia visit last month. Although Russia and Iran are fighting jointly in Syria, Russian President Putin's opinion about the Iranian military presence in Syria is different, said Bolton during an interview with a news channel.
'During the meeting, US President Donald Trump and I held with President Vladimir Putin, he had expressed eagerness in discussing the ways to get Iran out of Syria.' Bolton said. Even during the Israeli Prime Minister Netanyahu's visit to Russia, President Putin had said that it is necessary to withdraw the Iranian military from Syria, reminded Bolton.
The US National Security Advisor claimed that it was in the interest of the United States and Israel to annihilate the terrorist organisation 'IS' from Syria and Iraq and forcing Iran to withdraw its military from Syria.
Bolton after reaching Israel met the Israeli Prime Minister Benjamin Netanyahu. Bolton is scheduled to meet Prime Minister Netanyahu, other Israeli leaders and officials to discuss the Iran and Syria issue. At the same time, Bolton informed that the matter will also be discussed in a meeting with Russia in Geneva.
Meanwhile, the United States and Israel have strongly opposed the Iranian military deployment near the southern Syrian border. The Israeli agencies have complained that the Basij Army a part of the Iranian Revolutionary Guards, led by General Qassem Soleimani and the Hezbollah have reached the Golan Hills region.
Israeli Prime Minister Netanyahu has already made it clear that Israel will not be responsible for the consequences if Iran, who is a threat to Israel security, is not removed from Syria in time. The weight attached to the statement increased many folds, after the same was said by the US National Security Advisor.