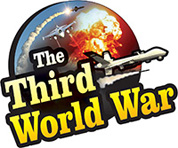 Paris: French President Emmanuel Macron approved the 'Space Force Command' saying, 'High Command for space, is being set up in France, to develop the capabilities of France in the space sector. Exploring space for military considerations is a matter of national security. The French Ministry of Armed Forces had prepared a draft of the new amendments to space and military policies. The decision to accept the draft and the responsibility for the security of space has been taken.'
Last year, US President Donald Trump had announced the establishment for the US Space Force and an independent Space Command. After that, France becomes the second country in the world to declare a 'Space Command' for the nation officially. Although Russia and China are making intense preparations in the space sector, they have not divulged many details about their advances. Therefore, France's announcement becomes significant.
The French space agency, CNES, is one of the renowned organisations in the space sector. The space agency is operational in the development and launch of military satellites, for the past many years. During an interview at the beginning of the year, Jean Yves Le Gall, President of the CNES had claimed that President Macron had ordered to increase the investment in the space sector. At the same time, the CNES President had also said that President Macron would be making a strategic decision regarding the formation of the Space Force.
Given the developments in the space industry, President Macron's announcement on the Space Command has drawn worldwide attention. The French President clarified that the command would be operational under the French Air Force and its primary responsibility would be the security of the French satellites in space.