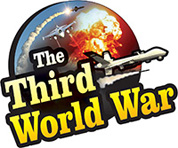 Paris: 'The Khamenei-Rouhani government is crumbling under the pressures of the harsh US sanctions. With the support of the United States, a new government can be brought to power, overthrowing the Khamenei-Rouhani rule,' claimed a strong opposition group in Iran. Maryam Rajavi, the leader of the People's Mujahedin of Iran (PMOI) presented this stand, during a function organised by the group in the French capital of Paris.
PMOI is considered to be a liberal organisation in Iran. PMOI is known as the political organisation, opposing the monopolistic rule of Ayatollah Khomeini, after the Islamic Revolution in Iran, in 1979. An annual meeting of the PMOI is held in Paris. Rajavi is looked upon as a leader bitterly opposing the extremist rule in Iran. Since the last two years, the Political resistance initiated by Rajavi, against the Khamenei-Rouhani rule is receiving support even from the United States.
Against this background, Rajavi renewed the demand for Iranian independence, during the international meeting of the PMOI two days ago, held in Paris. Rajavi asserted that as the Iranian economy is collapsing owing to the US sanctions and PMOI is in favour of a change of rule in Iran. However, Rajavi also appealed that PMOI will need all the support from the United States, for this changeover.
The sanctions imposed by President Trump against the Khamenei-Rouhani government over the last two years, post the withdrawal from the nuclear deal are proving to be effective. Rajavi claimed that if the United States continued to be with them, they could change the Iranian government. President Trump's adviser Rudy Giuliani and senior leader Joe Lieberman were also present in the meeting.
Meanwhile, the protests organised by PMOI, in Paris and other cities of Europe are receiving huge responses. At the same time, it is reported that the PMOI is also helping the anti-government protests in Iran.