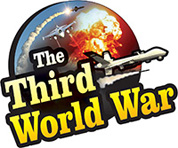 Islamabad: The aggressive diplomatic campaign undertaken by India, following the Pulwama attack, is showing results. Pakistan Foreign Minister Shah, Mahmood Qureshi was scheduled to visit Japan from the 27th of February. But Japan has suggested postponement of the visit. Pakistan foreign ministry has revealed this information. At the same time, the NRIs are holding protest, in front of the Pakistani embassies in the western countries, shouting slogans that Pakistan is a Terroristan.
Pakistan foreign ministry informed that the Pakistani Foreign Minister's Japan visit had been postponed. But no information has been revealed regarding when the next visit may happen. Japan has already made its stand clear regarding terrorism. After the Pulwama attack, Japan has proved that it is on the Indian side, by postponing the Pakistan Foreign Minister's visit.
At the same time, the NRIs also have held Pakistan responsible for the Pulwama attack and started protesting in front of the Pakistan embassy. The Indians residing in the United States, the United Kingdom and other European countries also gave slogans that Pakistan is a terrorist country.
These protests have had a major impact, and they have disgraced Pakistan.
Indians held strong protests at London in the United Kingdom and Texas, Austin, San Antonio and Houston cities of the United States. The Indian groups in New York and Chicago protested against the Pulwama attack, in front of the Pakistan embassy. They shouted slogans of 'Vande Mataram' at this time. The Indian protestors tried to enter the Pakistan embassy building in New York. But the New York police stopped these protestors.
The Chinese embassy in Chicago also had to bear the brunt of the protests. Remembering that China had used its veto to stop action against Masood Azhar, the Indians protested in front of the Chinese embassy. Prayer meetings were arranged in the cities of Atlanta, Georgia, California in the United States, to pay homage to the martyred soldiers.