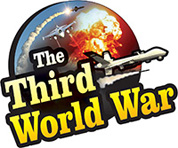 New Delhi: 'If Pakistan Prime Minister Imran Khan wishes to establish peace with India, then he must handover Masood Azhar to us,' Indian Foreign Minister Sushma Swaraj demanded. She once again emphasised 'Pakistan has proposed peace and talks many times. There is nothing new about it. Now, what we want is Pakistani action against the terrorists. Terrorism and talks cannot go hand in hand'.
Foreign Minister Swaraj was speaking at a symposium organised by a think tank regarding the foreign policies of the country. Foreign Minister Swaraj delivered a crushing blow to Pakistan saying, 'Pakistani Prime Minister Imran Khan has proposed peace and dialogue to India. Some of the people are impressed by the gesture, and they are the people praising Imran Khan. However, if Imran Khan means to establish peace with India, he should first handover Jaish chief Masood Azhar to us.' Likewise, she said that the Pakistani Prime Minister also needed to keep the ISI and the Pakistan military under check.
Swaraj further added that these were the very reasons for the festering of the relations between India and Pakistan.
'Following the Pulwama attack, Foreign Ministers of many countries are calling me and denouncing the attack. At the same time, they expect that India would not take any steps to fester the situation. India will not do that. However, if there is another terror attack on India, then we will not remain silent,' Swaraj warned. Also, the Indian foreign Minister clarified the Indian position in bold words saying that the relations between India and Pakistan could be normalised provided Pakistan stopped the terrorist activities, as terrorism and talks cannot go hand in hand.
Following the Pulwama attack, Jaish had accepted the responsibility for the attack. After that, the Pakistani Foreign Minister declared that Masood Azhar was in Pakistan and he was unwell. Subsequently, the Pakistan military spokesman announced that Jaish did not exist in Pakistan. Foreign Minister Swaraj underscored the contradiction. Furthermore, Sushma Swaraj pointed out that the Pakistani terrorist policies were now getting exposed at the international level and that India was receiving an encouraging response from countries around the world.
India was invited as a special guest for the 'Organisation of Islamic Cooperation' (OIC), a conference of 56 Islamic countries. In 1969, Pakistan had refused to allow India to participate in the meeting and therefore, the Indian representatives could not participate, despite reaching the venue for it. The insult has been avenged after 50 years. India attended the OIC as a special guest this year and the chair of the Pakistani representative was empty. It proves as our revenge, Foreign Minister Sushma Swaraj said as she launched a scathing attack on Pakistan.