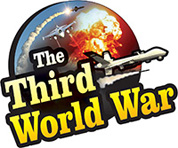 Dubai: Former Pakistani Dictator, Pervez Musharraf asked an honest question to the rulers of Pakistan 'If Pakistan drops a nuclear bomb on India, India will reduce Pakistan to ashes by dropping 20 nuclear bombs. To prevent this counter-attack, Pakistan will have to drop 50 nuclear bombs on India and are we prepared for this?' Following the Pulwama attack, while it is becoming clear that India will take strong action against Pakistan, some people from Pakistan are threatening India with a nuclear strike. Musharraf seems to have reprimanded these adventurous people, to bring them to their senses.
Parvez Musharraf, currently residing in Dubai, expressed concern that the situation between India and Pakistan is dangerous. Musharraf clarified that if India initiates a military action against Pakistan, given the Pulwama attacks and Pakistan retaliates; there is no possibility of a nuclear war being sparked. Musharraf pointed out that if Pakistan dropped a nuclear bomb on India, India would reduce Pakistan to ashes by dropping 20 nuclear bombs. Musharraf seems to have dismantled the threats of a nuclear strike, being issued by Pakistan Prime Minister Imran Khan and the military.
Pakistan Prime Minister Imran Khan had warned during his address at the function to inaugurate the Kartarpur Corridor that thoughts of a war between India and Pakistan cannot be entertained, as both the countries are nuclear powers. Even after the Pulwama attack, Imran Khan had made a symbolic statement that if India initiated military action against Pakistan, the effects of the resultant war would be beyond imagination. It was clear that Imran Khan was threatening India with a nuclear war, in different words.
There is a massive difference in the nuclear capabilities of India and Pakistan. India has adopted the policy of no first strike. But India is among a few countries in the world having the second-strike capability and also capable of carrying out nuclear attack from land, air or sea. In this scenario, threatening India with a nuclear strike can boomerang on Pakistan. Former Pakistan Military chief and dictator has put the same matter in different words in front of the Pakistani people and has also cautioned the Pakistani government and military.
Scholars are expressing fears that a nuclear war will be sparked if India attacked Pakistan. Raising the bogey of the nuclear war, Pakistan has carried out many terrorist attacks on India. But as per the Indian analysts, now this nuclear umbrella will not help Pakistan. Therefore, the analysts are saying that there is no need to pay any heed to nuclear blackmail by Pakistan. Pervez Musharraf has presented this reality more frankly.
Musharraf also indicated that he would soon be returning to Pakistan. Musharraf claimed that even if Imran Khan is the Prime Minister, half his ministers are his supporters.
Following the Pulwama attack, Musharraf had criticised Jaish-e-Mohammed,responsible for this attack, in the interviews given to the Indian media. Musharraf said 'I have no sympathies for this terrorist organisation. They have attempted to kill me.' But Musharraf sided Pakistan saying don't punish Pakistan for Jaish's crimes. But following the Pulwama attack, Pakistan has increased the security cover for Jaish chief Masood Azhar, and his headquarters in Punjab have been taken over by the security agencies.
Therefore, it is proved that Pakistan is protecting Azhar. Pakistan Foreign Minister himself had declared that Azhar was unwell. The Pakistan media had expressed displeasure over his statements. The journalists in Pakistan had said that Pakistan announcing the health condition of the chiefs of terrorist organisations, to the world is a very irresponsible act and this sends out very wrong signals. These journalists have blamed that this adds weight to the Indian allegations against Pakistan.