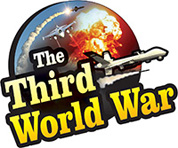 New Delhi: There are reports of deployment of advanced Scorpene class submarine, INS Kalvari of the Indian navy. This deployment is vital from the country's security point of view. It has not been revealed whether this decision is connected with the rising tension with Pakistan. But while addressing the joint press conference of the defence forces, rear admiral Gujral, of the Indian Navy, had asserted that the Indian navy is in a state of complete readiness. The Chief of the Army Staff, General Bipin Rawat also assessed the state of readiness, with respect to security, along with the commander of the Northern Command, Lieutenant General Ranbir Singh.
Pakistan is proposing Peace with India, with the release of Wing Commander Abhinandan. But the ministers of that country, are openly claiming that the Pakistani population will be disheartened if there is no war.raw
At the same time, the Pakistan military seems to have been agitated because of the loss of its assets in the Balakot attack. The effects of this are visible on the Line of Control and the international border. In the last week, the Pakistan military has violated the ceasefire at least 60 times and has attacked 70 Indian border posts. On Friday night, a woman along with her children, one nine months and other five years old were killed in one of these attacks of the Pakistan military. Even on Saturday, the Pakistan military resorted to firing and mortar shelling in the Rajouri sector.
While Pakistan is talking the language of peace and goodwill, two soldiers and three civilians have been killed in the firing, by the Pakistan military. Reminding this, former Indian military chief and current Minister of State for Foreign affairs General V.K. Singh lashed out hard, at the contradiction in Pakistan's policies.
Against this background, the country's defence forces seem to have increased the level of preparedness. The Indian navy was conducting large war exercises named TROPEX, in the Arabian Sea. The exercises have been called off, and all the 70 warships, fighter jets and other assisting vessels participating have been kept ready for any eventuality.
Rear Admiral Gujral, while addressing the press conference, had warned that the Indian navy is fully prepared to face any challenges and no one should have any illusions regarding that. Against this background, the naval movements are indicating something big.
As per a report, the decision to provide 'Z Plus' security to the defence chiefs also has been taken.