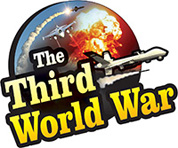 New Delhi/Islamabad: 'Pakistan should release Wing Commander Abhinandan who it held captive, with full respect and without any conditions. If he is harmed in any way, Pakistan will have to face dire consequences,' was the stark warning issued to Pakistan by India. It was within a few hours of this warning from the Indian foreign ministry, Pakistan Prime Minister accepted releasing Wing Commander Abhinandan, as a "goodwill gesture".
India had never adopted such an aggressive stance against Pakistan in the history, but, this time, Pakistan, which was all set to negotiate for the release of Abhinandan with India, was awestruck by seeing the firm resolve of the Indian government and Indians, claim strategic analysts. The Pakistan military had put up a video on their news channel showing Wing Commander Abhinandan in custody. It was clearly seen in the video that our Wing Commander had sustained injuries. His arrest and the 'vulgar display' of the injured officer, is in violation of international laws.
Concerns were being expressed across the country after the news of Wing Commander Abhinandan came to light. India, however, had made strong preparations to exert pressure on Pakistan. India succeeded in receiving diplomatic backing from the United States, France, the United Kingdom along with Russia and China and these countries took a stand to reprimand Pakistan. The Indian foreign ministry had starkly warned Pakistan over Wing Commander Abhinandan, on Thursday in the morning. Previously, Union Finance Minister Arun Jaitley had warned Pakistan that India too is capable of executing an operation, the way the United States had planned to kill Osama Bin Laden.
The Indian population had begun demanding the release of Wing Commander Abhinandan insistently, through media and social media. Indians had given a loud and clear message to the government that if Pakistan fails to return Wing Commander Abhinandan, our forces should annihilate the country. Even the Indian government intensified its diplomatic campaign for the release.
'Pakistan should release Wing Commander Abhinandan immediately and it should not expect anything in return. India will not come to a negotiation table unless Pakistan takes the expected decisive action against the terrorists,' Indian Foreign Ministry lashed at Pakistan. Also, India took specific steps to pile international pressure on Pakistan. Ambassador of Saudi Arabia, Dr. Saud Mohammed Al-Sati met Prime Minister Narendra Modi. It is said that Al-Sati delivered a message from Saudi Crown Prince Mohammed Bin Salman to the Prime minister during the meeting. Moreover, Ajit Doval, the National Security Advisor, had a telephonic discussion with US Secretary of State Mike Pompeo. This diplomatic discussion had put Pakistan under tremendous pressure. Therefore, Pakistan who was forwarding demands for the release of Wing Commander Abhinandan has now announced to release him unconditionally. The retired military officials and the military analysts have claimed the political and military pressure exerted by India, to be behind this change of stand.
The entire country has been unequivocally denouncing Pakistan and demanding the release of Wing Commander Abhinandan. The Indian government had issued ultimatums to Pakistan over the issue. Joint press conference of the defence forces was held at 5.00 pm. Terrified by the conference, Pakistan was forced to decide to free Abhinandan. The release of Wing Commander Abhinandan is an obligation under international law and is not a gesture of goodwill from Pakistan. The Indian defence officials also cleared it to be Pakistan's helplessness and not a goodwill gesture.
While announcing the release of Wing Commander Abhinandan, Pakistan Prime minister Imran Khan, said that he tried hard to talk to the Indian Prime Minister but expressed regret as he received no response from the Indian side. Therefore, Pakistan Prime Minister Imran Khan could not feign his generosity that he is doing something extraordinary for India. On the contrary, the Indian government is being lauded for bringing Wing Commander Abhinandan back, by cornering Pakistan.