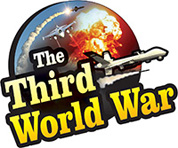 New Delhi: "Imran Khan who claims Pakistan to be a 'Naya Pakistan' with a 'Nayi soch', it should demonstrate 'Naya' action (new action) against terror groups and cross-border terrorism. Despite tall claims, the neighbouring country has failed to act against terrorists operating from its soil and asked it to show credible, verifiable and sustained action against such terror groups.," said Ministry of External Affairs spokesperson, Raveesh Kumar in a strong message to Pakistan. "Pakistan is acting as a spokesman of JeM terror group," he added.
On Saturday, Indian foreign ministry spokesman Raveesh Kumar emphasized that Pakistan cannot be trusted and the action initiated by it is eyewash whereas, the Indian foreign ministry spokesman delivered a tight slap raising the question, "Is Pakistan defending the Jaish-e-Mohammed and acting as its spokesperson? Does Pakistan's claim have any credibility?" Raveesh Kumar also asked 'Why hasn't Pakistan, who levelled allegations of mendacity on India, taken the media to the Jaish base in Balakot?"
Meanwhile, Pakistan is making a laughing stock of itself, abroad making contradictory statements regarding presence of Jaish in Pakistan and Balakot. Saying that Masood Azhar did not carry out the Pulwama attack, the Pakistan Foreign Minister informed the international news agencies that Masood Azhar was very unwell.
Following that, the Pakistan military spokesman declared that Jaish did not exist in Pakistan. But Foreign Minister Qureshi had already accepted that Masood Azhar was in Pakistan. Similarly, Pakistan itself, had exposed the information that Masood's son, brother and other relatives had been detained. Pakistan itself proved the military claims wrong that Jaish did not exist in Pakistan.
Pakistan should not create the façade of an action against Jaish. The adverse effects of this will become evident at a later date. Jaish is an organisation nurtured by the Pakistan military. Therefore, Pakistan military was always behind the Jaish actions. Some of the Pakistani analysts have criticised that the Jaish terrorists cannot be made scapegoats, for the mistakes of the Pakistan military.
The analysts have also pointed out that Jaish has not carried out any saboteur activities in Pakistan, till date. But former Pakistani dictator alleged a few days ago, that Jaish had made to attempts on his life during his tenure. Musharraf accepted that he couldn't take an action against Jaish, as the situation was different that time.
The news agencies have informed that despite a war like situation with India, Jaish is being sided with Pakistan and the Pakistani people also are looking at Jaish with sympathy. Therefore, it is certain that despite of detaining Jaish terrorists, Pakistan government does not have the will to act against them.