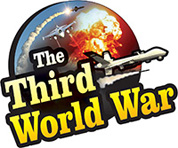 New Delhi: Indian Defence Minister, Nirmala Sitharaman lashed out at Pakistan 'Pakistan does not want to end terrorism. On the other hand, Pakistan is encouraging terrorism.' The Defence Minister clarified that the moral of the defence forces, is at its peak and it has further increased with the people's support.
Pakistan has supposedly started an action against terrorists and reports of arrests of some of the terrorist are being published. Leaders from Pakistan, themselves, have accused that this is only a façade and the real motive of the Pakistani agencies behind the arrests, is to protect these terrorists. The Indian Defence Minister also passed a verdict that Pakistan has not initiated any action against the terrorists. Defence Minister Sitharaman also levelled a serious allegation that Pakistan is not interested in ending terrorism. Sitharaman also accused that instead, Pakistan is still working to encourage terrorism.
Defence Minister Sitharaman assured that the morale of the Indian defence forces was very high. The Indian public is standing firm behind the security forces, and the defence forces are receiving complete support from the people of India. Saying that this has increased the moral of the defence forces further, Sitharaman expressed satisfaction over this. Meanwhile, a US periodical had claimed that no Pakistani F-16 was shot down by the Indian Airforce.
Projecting that this claim was made by the US government and the defence department, Pakistan was trying to use this against India. Pakistani Prime Minister and Foreign Minister had claimed that this report had exposed the Indian lies.
Defence Minister Sitharaman castigated Pakistan while talking on this subject. Sitharaman asked a question, 'If India did not shoot down the F-16, how come the parts of its missile were found in the Indian territory?' Sitharaman also remarked that the information published by the Foreign Policy Magazine, that the Pakistani F-16s are all intact, is baseless.
At the same time, saying that Pakistan has got the reply for the Pulwama attack with an attack on Balakot, Sitharaman said that a clear message has been delivered to Pakistan that henceforth, India will never tolerate terrorism.