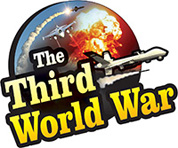 Washington: Post the Pulwama attack, India is planning something "very strong", said US President Donald Trump describing the situation between India and Pakistan as very dangerous. Simultaneously, President Trump delivered a clear message to the world that he was not against any harsh action against Pakistan saying that he could understand the Indian feelings, after losing its soldiers in a terror attack. Also, President Trump said that he had stopped the $ 1.3 billion aid to Pakistan because it was not cooperating in the desired way, drawing the attention of the world to the fact that Pakistan is a sponsorer of terrorism.
The UN Security Council has deplored the Pulwama attack in harsh words and the resolution passed has an explicit mention of Jaish-e-Mohammed and Masood Azhar. This is considered to be a significant political victory for India. While the whole world is focused on what is the action India takes to teach Pakistan a lesson, the US President has termed the situation between Pakistan and India as dangerous. President Trump informed that the United States is in talks with India, Pakistan and also other countries regarding the matter.
While talking to the US media, Trump revealed that he had received reports that India was planning something big. At the same time, he put in front of the media, that he was not opposed to this action, in different words. India has lost nearly 50 soldiers in the Pulwama attack. President Trump seems to have declared indirect support to the possible Indian action saying that he can understand the Indian sentiment. While indicating that he was supporting India, he also made everyone aware that Pakistan will not get any sympathies from him.
Pakistan has not provided desired cooperation to the United States. Trump reminded that this was the reason for his decision to stop the $1.3 billion aid for Pakistan.
The US President had taken this decision alleging that Pakistan was still nurturing terrorists.
Reminding of this decision, Trump delivered a message that standing behind Pakistan will not be in the interest of the United States.
President Trump and the US State Department had suggested Pakistan to destroy the terror bases on its soil which created quite a stir in Pakistan. The effect of these new statements by Trump in favour of India is becoming evident to Pakistan. In the eventuality of war between India and Pakistan, the US would stand by India's side, is the concern voiced by the Pakistani media. Additionally, France, the United Kingdom, Israel and even Pakistan's neighbour Iran, are also supporting India. In such a scenario, would China back Pakistan against India, doubts many Pakistani analysts. Some extremist leaders with hate-India ideology are bragging that India will not have the guts to attack Pakistan.
But some of the analysts and journalists, realising the gravity of the situation, have tried to caution the Pakistani people that this time, India is expected to take very harsh action.